Edward Lodewijk Van Halen aka Eddie Van Halen is a Legendary Dutch-American guitarist-songwriter, and producer. He is the main songwriter and founder — with brother and drummer Alex Van Halen, bassist Mark Stone, and singer David Lee Roth of the American rock band Van Halen. Total Guitar Ranked Eddie as #4 in the 100 greatest guitarists of all time in July 2020.

In 2019, it was revealed that Van Halen had been secretly battling throat cancer over the previous five years. His family officially announced his death on October 6, 2020, due to throat (head and neck) cancer. He was 65 years old.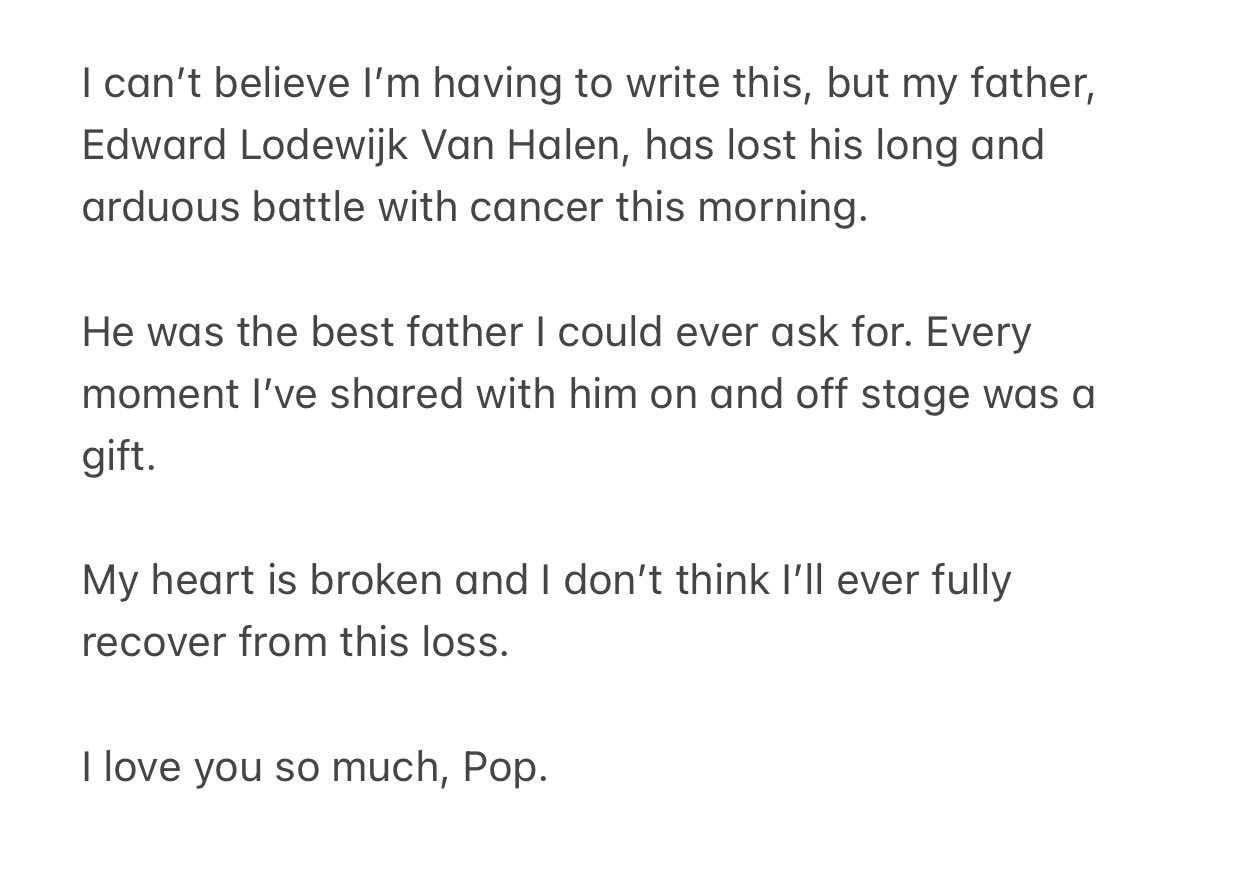 Wolf Van Halen
ReZonatZ sends our condolences to the family friends and fans of Eddie Van Halen.